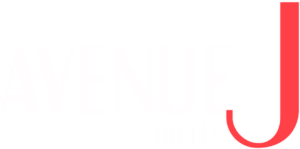 Avenue J Hotel: Where Malaysia's Essence Comes to Life
Nestled in the heart of Kuala Lumpur, Malaysia, Avenue J Hotel is more than just a place to stay; it's an experience that captures the essence of Malaysia's vibrant culture and rich history.
Boutique Luxury and Authentic Malaysian Hospitality
Avenue J Hotel offers a blend of contemporary luxury and authentic Malaysian hospitality, making it a standout choice for travelers seeking a truly unique and charming getaway.
Prime Location for Cultural Immersion
Avenue J Hotel's prime location immerses you in the dynamic energy of Kuala Lumpur's cultural heart.
Explore Central Market and Chinatown
Explore the bustling marketplace's artisanal stalls, showcasing traditional Malaysian crafts, textiles, and art in Central Market, Kuala Lumpur. Delight in the vibrant street performances and culinary adventures at Chinatown.
A Destination for Exploration, Relaxation, and Connection
Avenue J Hotel isn't just a place to stay; it's a destination where you can explore, relax, and connect with the heart and soul of Malaysia.
Come Experience the Magic of Avenue J Hotel
Come experience the magic of Avenue J Hotel, where Malaysia's essence comes to life.
– This is Ave. J.